剑桥雅思12Test5 口语话题解析
2018-12-27 17:43
来源:新东方网
作者:吉林新东方 朱博
  剑桥雅思13出来后,很多同学都积极刷题,为了能第一时间了解更新的题目动向。为配合大家备考复习,朱博老师将剑13的口语话题进行解析,给大家参考思路。
  剑12Test5
  Part 1 Health
  1. Is it important to you to eat healthy food?
  Yeah, definitely. I believe the famous saying, you are what you eat. In my opinion, it basically means a person's eating habit has a huge influence on what kind of person he or she would become. I mean, what we put into our mouth can affect our physical condition which also influence our mood and even character, so it's really important for me to have a healthy diet.
  2. If you catch a cold, what do you do to help you feel better?
  Well, my mom has taught me some really helpful home remedies, like drinking hot water with honey or simply getting more sleep. However, if it's a really bad cold, I would just take some pills.
  3. Do you pay attention to public information about health?
  You mean the news or advertisements about what kinds of food or activities they recommend? Um… not really, 'cause most of the time, what they said is just a load of bull, I mean, they just make up some ridiculous theories in order to sell their products.
  4. What could you do to have a healthier lifestyle?
  Um… have a balanced diet, exercise regularly and keep good hours, but I know it's easier said than done, I mean, sometimes I just can't help eating junk food or chat online until midnight.
  Part 2. Describe an occasion when you had to wait a long time for someone or something to arrive.
  You should say:
  who or what you were waiting for
  how long you had to wait
  why you had to wait a long time
  and explain how you felt about waiting a long time
  I'd like to talk about the time I waited at the airport. It was about a year ago when I was taking a trip to Bali Island. Unfortunately, there was heavy snow that day, so my flight got delayed. We had no idea when we could board, so we just waited in the departure lounge that was packed with passengers. I couldn't find a seat, and the worst part is, I forgot to charge my iPad and cellphone the night before, they were both dying, and there was no place for me to charge them 'cause basically all the chargers were occupied, so as you can imagine, I was bored to death.
  I went to the lady behind the counter to ask how much longer we had to wait, but she just simply ignored me. Some other passengers asked the same question but there was no reply, either. A few of them got a little irritated and they started to argue with the lady. But I guess there was nothing she could do about the weather.
  We waited for the entire afternoon, and it was getting dark. I had a feeling that it's highly possible that my flight would be canceled, and I proved to be right. Late at night we got a message that the flight was canceled due to the horrible weather, which was pretty upsetting, but at least they offered me free accommodation. It was not all that bad.
  Part 3
  Arriving early
  1. In what kinds of situations should people always arrive early?
  Um… the first situation I could think of is catching a flight. Generally we need to get to the airport at least one and a half hour before takeoff. During the peak season, there're always long lines at check-ins or security check. Also, when we have important appointments, like interviews or business meetings, we should definitely arrive early, 'cause we don't want to give the impression of being unprofessional or disrespectful.
  2. How important it is to arrive early in your country?
  Well, actually it doesn't matter how early you arrive, as long as you are punctual. Being late is quite unacceptable, especially in workplaces. It goes without saying that businesses need people to show up on time to get the job done. And believe morale in the workplace is higher when everyone is punctual. I mean, no one wants to cooperate with someone who's constantly late.
  3. How can modern technology help people to arrive early?
  Um… we could always set an alarm on our phone to remind us of something important. Plus, online calendars can help coordinate our schedules, and they can send us a notification before the event, just in case we forget. And today's GMS can navigate and help you to find the route that takes the shortest time.
  Being patient
  1. What kinds of jobs require the most patience?
  Um… first of all, childcare workers need a lot of patience, you know, whether it is changing diapers or supervising older kids. Sometimes children can be a real handful and it takes patience to deal with them. Oh, and teachers also need to be patient. As far as I know, students constantly ask silly questions, but teachers have to answer them patiently 'cause they know, no matter how stupid their questions are, it's also part of the learning process.
  2. Is it always better to be patient in work (or studies)?
  Yeah, I believe so, 'cause patience is always a virtue, and we can benefit a lot from it. First of all, we can avoid making poor decisions. People who are impatient always rush in and make wrong choices. Also, I think at workplace, we wouldn't be so stressed and in a hurry if we have patience. I mean, we would always be laid-back and take our time.
  3. Do you agree or disagree that the older people are, the more patient they are?
  Um… yeah, I do. In my opinion, old people have seen it all, and they know what's important and what's not. I mean, they have a better idea of what kind of things are worth worrying about. They wouldn't be impulsive, reckless or make rash decisions. Instead, they tend to think twice before they do everything.
  作者简介:
  朱博,新东方吉林学校雅思口语美女讲师,毕业于985院校大连理工大学,硕士保送一等奖学金。在校期间曾游学美国,任出版社英语出版中心校对四年,工作严谨,活泼开朗,让大家快乐的学习英语。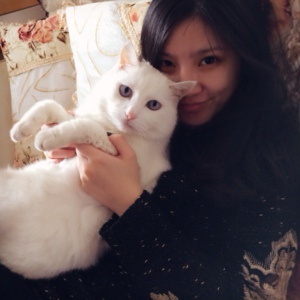 编辑推荐:
(编辑:jie)

新东方网雅思官方微信:新东方雅思 (微信号:ieltsxdf)
最新考试资讯、雅思预测、雅思解析,请扫一扫二维码,关注我们的官方微信!