2018年暑期档的《西虹市首富》如果没有把你逗笑,那么"Describe a film or TV program you watched that made you laugh"这个口语话题,你可能就真的无话可说了……
  描述电影或故事,我们还是老套路:基于原作,在以自己说的顺嘴的原则上虚构、改编或删减情节。比如《西虹市首富》这部电影,咱们就可以这么说:
  I'd like to talk about a comedy called Hello Mr. Billionaire which is definitely a huge box-office success this summer. The movie starred Shen Teng, who's the most popular comic actor in China right now.
  The story is quite ridiculous, actually. The main character is a football player who has never won any game. And his team really sucks. He's already in his late 30s, and just when he was about to go through the midlife crisis, a businessman came to him and told him that he's the only heir of his late grandfather that he's never met. This grandfather was incredibly loaded, and he gets to inherit a big fortune. However, there's one condition, he has to spend a billion within one month in order to get the right to inherit all the money his grandfather left him. I know it doesn't make any sense, but you know, it's a comedy after all, it doesn't really matter whether the plot is reasonable or not. Anyway, he accepted this 'challenge' and what happened in the next month is really hilarious. He totally changed his lifestyle, like… he booked all the rooms in a luxury hotel so that his team members can practice and have fun there, and he even paid a lot of money to invite the strongest football team in the country to have a friendly match with them.
  I watched that movie in the movie theatre, and the audience there never stopped laughing. The lines and the actors' performance just kept cracking us up. It's fair to say, it's the funniest comedy I've ever watched.
  雅思口语语言点解析:
  box-office = the place at a theatre, cinema / movie theater, etc. where the tickets are sold例如:
  The movie has been a huge box-office success (= many people have been to see it).
  Box-office receipts have exceeded expectations.
  star somebody = if a film / movie, play, etc. stars somebody, that person has one of the main parts例如:
  a movie starring Meryl Streep and Pierce Brosnan
  The studio wants to star her in a sequel to last year's hit.
  suck = (slang) used to say that something is very bad例如:
  Their new CD sucks.
  late = [only before noun] near the end of a period of time, a person's life, etc.例如:
  in the late afternoon
  in late summer
  She married in her late twenties (= when she was 28 or 29).
  In later life he started playing golf.
  The school was built in the late 1970s.
  The concert was cancelled at a very late stage.
  midlife crisis = the feelings of worry, disappointment or lack of confidence that a person may feel in the middle part of their life例如:
  to go through a midlife crisis
  heir (to something/of somebody) = a person who has the legal right to receive somebody's property, money or title when that person dies例如:
  to be heir to a large fortune
  the heir to the throne (= the person who will be the next king or queen)
  the son and heir of the Earl of Lancaster
  late = [only before noun] (formal) (of a person) no longer alive例如:
  her late husband
  the late Paul Newman
  loaded = [not before noun] (informal) very rich例如:
  Let her pay—she's loaded.
  inherit something (from somebody) = to receive money, property, etc. from somebody when they die例如:
  She inherited a fortune from her father.
  He will inherit the title on the death of his uncle.
  condition = a rule or decision that you must agree to, sometimes forming part of a contract or an official agreement例如:
  the terms and conditions of employment
  The offer is subject to certain conditions.
  They agreed to lend us the car on condition that (= only if) we returned it before the weekend.
  They will give us the money on one condition—that we pay it back within six months.
  (especially NAmE) They agreed under the condition that the matter be dealt with promptly.
  They have agreed to the ceasefire provided their conditions are met.
  friendly = in which the people, teams, etc. taking part are not seriously competing against each other例如:
  a friendly argument
  friendly rivalry
  (BrE) It was only a friendly match.
  line = the words spoken by an actor in a play or film / movie例如:
  to learn your lines
  a line from the film 'Casablanca'
  crack somebody up = (informal) to make somebody laugh a lot例如:
  Gill's so funny, she just cracks me up.
  作者简介:
  朱博,新东方吉林学校雅思口语美女讲师,毕业于985院校大连理工大学,硕士保送一等奖学金。在校期间曾游学美国,任出版社英语出版中心校对四年,工作严谨,活泼开朗,让大家快乐的学习英语。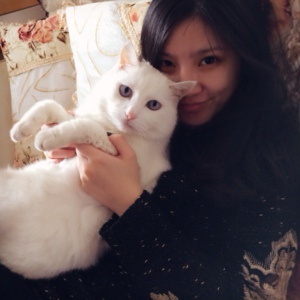 版权声明:本文系新东方网独家稿件,版权为新东方网所有。转载请注明来源和作者,否则必将追究法律责任。
  编辑推荐:
  雅思作文七分并非遥不可及
  更多内容请关注新东方网雅思频道,也可扫码关注我们的微信公共账号或加QQ群168861834。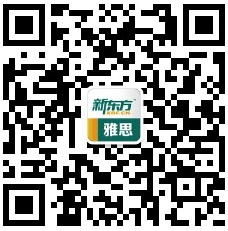 (编辑:秦洁)