有个超级好用的素材可以串起好多话题,例如special cake、something you got for free、good service以及special celebration。看着这些雅思口语题目应该就可以猜出来了,大概的情节就是生日宴上(special celebration),去到某地庆祝,某地送了你免费的蛋糕(special cake you got for free),然后你发自内心的感慨,这真是good service啊!
  我们分别来看,如果是cake,那么开头这么说:
  This topic reminds me of the time I got a special / free birthday cake from a restaurant owner.
  如果good service,开头改成这个:
  This topic reminds me of the time I had a perfect dining experience in a restaurant.
  主体情节都是一样的:
  It was my last birthday, my friends threw me a birthday party in a restaurant. When we were cheering and laughing, one of the waiters walked up to us, and asked 'who's the birthday girl?' My friends all pointed at me. And later, the owner came over with a huge cake in her hands, and she said, 'Happy Birthday, dear.' It's on the house. I was so surprised, 'cause you know, it's common for restaurants to offer free noodles to a birthday girl, it's kind of like a tradition, but I've never seen anyone who would send guests free birthday cakes. I was so overwhelmed that I didn't know what to say.
  And before I knew it, all the waiters and waitresses started to sing Happy Birthday. I have to say, it was such a pleasant surprise.
  如果是cake,别忘了多描写几句蛋糕:
  The cake is about this big (不要忘记body language). There are fragrant flowers on top of it. I've never seen that kind of cakes before. And the cream is so palatable. Normally I wouldn't eat cream, 'cause I find it greasy and too sweet, but that one's different. The texture was really soft and smooth. The cake was fluffy and light, it could just melt in my mouth.
  So, you see, this cake is really special. For one thing, it was just so delectable, and for another, it was the first birthday cake I got from a complete stranger.
  cake的结尾,就再扣个题:
  So I have to say, that cake was really a pleasant surprise. It was my first birthday gift from a complete stranger.
  service的结尾,就再追加一句"好服务":
  So you can imagine, I really had a good time in that restaurant on my last birthday, and I'm really satisfied with their service.
  语言点解析:
  throw a party = (informal) to give a party
  on the house = drinks or meals that are on the house are provided free by the pub/ bar or restaurant and you do not have to pay例如:
  Have a drink on the house.
  overwhelm somebody = [often passive] to have such a strong emotional effect on somebody that it is difficult for them to resist or know how to react = overcome例如:
  She was overwhelmed by feelings of guilt.
  The beauty of the landscape overwhelmed me.
  fragrant = having a pleasant smell例如:
  fragrant herbs/ flowers/ oils
  The air was fragrant with scents from the sea and the hills.
  Swallows swooped through the fragrant evening air.
  greasy = (disapproving) (of food) cooked with too much oil例如:
  greasy chips
  fluffy = (of food) soft, light and containing air例如:
  Beat the butter and sugar until soft and fluffy.
  light = containing a lot of air例如:
  This pastry is so light.
  melt in your mouth = (of food) to be soft and very good to eat例如:
  They serve steaks that just melt in your mouth.
  for one thing = used to introduce one of two or more reasons for doing something 例如:
  'Why don't you get a car?' 'Well, for one thing, I can't drive!'
  delectable = (of food and drink) extremely pleasant to taste, smell or look at delicious例如:
  the delectable smell of freshly baked bread
  delectable chocolate truffles
  如果考到special occasion,就强调一下这个生日有多special:
  Well, I'd like to talk about my 18th birthday, which is a special occasion for most people in China, 'cause from that day on, we become an adult legally, and we start to have our own rights and obligations. So on that day, normally we would have a huge celebration, and I was no exception. My friends threw me a big birthday party in a coffee shop where the environment was awesome, you know, the music, the lighting and everything. All of my friends were there. We played board games, danced to the music played on the jukebox, sang along with the background music and took tons of selfies.
  After a while, a waiter… (重复之前的故事情节即可,一直说到考官叫停)
  exception = a person or thing that is not included in a general statement 例如:
  Most of the buildings in the town are modern, but the church is an exception.
  With very few exceptions, private schools get the best exam results.
  Nobody had much money at the time and I was no exception.
  board game = any game played on a board, often using dice and small pieces that are moved around
  jukebox = a machine in a pub, bar, etc. that plays music when you put coins into it例如:
  Their favorite song was playing on the jukebox.
  sing along (with somebody / something) | sing along (to something) = to sing together with somebody who is already singing or while a record, radio, or musical instrument is playing例如:
  Do sing along if you know the words.
  She loves singing along to the radio.
  作者简介:
  朱博,新东方吉林学校雅思口语美女讲师,毕业于985院校大连理工大学,硕士保送一等奖学金。在校期间曾游学美国,任出版社英语出版中心校对四年,工作严谨,活泼开朗,让大家快乐的学习英语。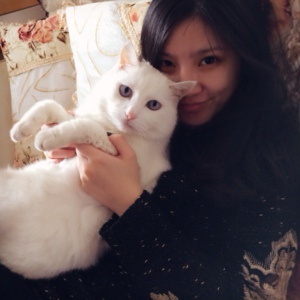 版权声明:本文系新东方网独家稿件,版权为新东方网所有。转载请注明来源和作者,否则必将追究法律责任。
  编辑推荐:
  更多内容请关注新东方网雅思频道,也可扫码关注我们的微信公共账号或加QQ群168861834。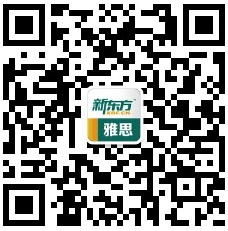 (编辑:秦洁)