Park作为一个public facility,真是方便了考生啊,这个季度的口语题目里好多跟facility相关的话题,比如describe a leisure facility (such as cinema, theatre, sports center) you would like to have in your city、describe a park/garden you visited when you were little、describe a public place/facility that you think need improvements或者更general一点儿的describe a place in your city that you often visit with your friends or family都可以用park话题。
  先来个公园的万能素材,可以从景色、空气质量、生态环境、园内设施、四季可以进行的娱乐活动等方面展开:
  I'd like to talk about the park near my home called Riverside Park, as the name suggests, it's located near a river, so the views are really gorgeous. Plus, the air in the park is refreshing, because of all the trees and stuff. So I would take a walk in the park when I want to get a breath of fresh air. I have to say, the ecological environment is awesome, I mean, in the city, well, at least in my hometown, it's hard to see small wild animals, but here in the park, I can always spot a squirrel, a harmless snake or a frog.
  The park offers various facilities. In the summer, there's a water park in the center, which is a paradise for children during summer vacation. And in winter, the water park would be turned into an ice rink where people could go skating. Besides, all kinds of public workout facilities are available here.
  The best thing is, the park is open to the public for free, and it has become a favorite hangout for citizens.
  之后如果需要提改善的意见,那么上面夸奖的部分就做一些删减,然后加上下面的改进方案,泛泛而谈不是很容易把话说长,所以每一点加入自己的亲身经历,不仅会使答案变长,还会让考官感受到你的真情实感:
  But in my opinion, there's still room for improvement.
  For starters, I think it would be a good idea to build several drinking fountains in the park. I remember once, when I was hanging out with my friends, I was super thirsty, but I looked around and didn't find any convenient stores. So you see, if they had this kind of devices, it would be really convenient for visitors in the park.
  Besides, they should build more public washrooms, I say this from my own experience. You can't imagine how desperate I was when I want to answer the call of nature but I couldn't find any washrooms nearby.
  Oh, and another thing they could do to improve our experience in the park is to update the entertaining facilities. The current facilities tend to be made for children, it's not that thrilling for young people like me. So if they could make them more exciting, like make the roller coaster taller and faster, we would love that place even more.
  语言点解析:
  and stuff = used to refer in a general way to things that people do, say, think, etc. 例如:
  I like reading and stuff.
  They sell stationery and stuff (like that).
  a breath of fresh air = clean air breathed in after being indoors or in a dirty atmosphere例如:
  We'll get a breath of fresh air at lunchtime.
  spot = (not used in the progressive tenses) to see or notice a person or thing, especially suddenly or when it is not easy to do so例如:
  I finally spotted my friend in the crowd.
  I've just spotted a mistake on the front cover.
  Can you spot the difference between these two pictures?
  Her modeling career began when she was spotted at the age of 14.
  Spotting the disease early can save lives.
  Neighbors spotted smoke coming out of the house.
  No one spotted that the gun was a fake.
  I soon spotted what the mistake was.
  rink = a specially prepared flat surface of ice, where you can ice-skate; a building where there is an ice rink
  hangout = a place where somebody lives or likes to go often = haunt例如:
  This cafe is a popular hang-out for tourists.
  drinking fountain = a device that supplies water for drinking in public places
  the call of nature = (humorous) the need to go to the toilet
  作者简介:
  朱博,新东方吉林学校雅思口语美女讲师,毕业于985院校大连理工大学,硕士保送一等奖学金。在校期间曾游学美国,任出版社英语出版中心校对四年,工作严谨,活泼开朗,让大家快乐的学习英语。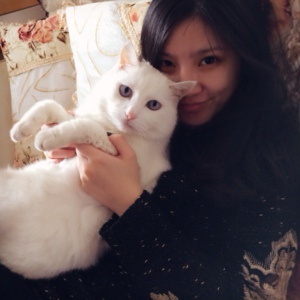 版权声明:本文系新东方网独家稿件,版权为新东方网所有。转载请注明来源和作者,否则必将追究法律责任。
  编辑推荐:
  更多内容请关注新东方网雅思频道,也可扫码关注我们的微信公共账号或加QQ群168861834。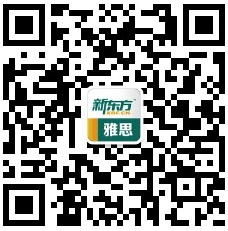 (编辑:秦洁)