小时候谁还没有个毛绒玩具呢!电影里面的小孩子出镜,也都习惯性的抱着个狗狗熊熊兔兔啥的。如果雅思口语考官让大家说toy,挑个曾经抱过的毛绒玩具,加个煽情的情节,这个题就算是答完了。
  My favorite toy in my childhood is a toy dog, which is a stuffed animal my mom got me.
  It's fair to say, he's my only friend when I was little, 'cause I used to be extremely shy and introverted, I didn't have any human friends. And my parents were both tied up with work, so they were barely around. I always spent my time alone in my bedroom, with my toy dog.
  It was huge, at least it was bigger than me at that time. It's got brown fur, with a red tongue stuck out. Most of the time, I would ride on him. Actually we liked to do everything together, I didn't want to step away from him, I even held him in my arms when I went to bed and read bedtime stories to him. I could tell him anything, 'cause my secrets were safe with him. He gave me a sense of security.
  Unfortunately, after I attended junior high school, my mom thought that I was too old to play with soft toys, so she gave him away to my cousin. I cried really hard that day when I found out that he was gone.
  That toy is my best companion when I was little, and believe it or not, I still miss him a lot.
  语言点解析:
  soft toy = stuffed animal = a toy in the shape of an animal, made of cloth and filled with a soft substance
  introverted = more interested in your own thoughts and feelings than in spending time with other people 例如:
  His teachers perceived him as shy and introverted.
  She was as naturally extroverted as Paul was painfully introverted.
  tie somebody up = [usually passive] to keep somebody busy so that they have no time for other things例如:
  I'm tied up in a meeting until 3.
  around = present in a place; available 例如:
  There was more money around in those days.
  I knocked but there was no one around.
  Digital television has been around for some time now.
  stick out (out of something) / stick something (out of something) = to be further out than something else or come through a hole; to push something further out than something else or through a hole例如:
  His ears stick out.
  She stuck her tongue out at me.
  Don't stick your arm out of the car window.
  bedtime = the time when somebody usually goes to bed例如:
  It's way past your bedtime.
  Will you read me a bedtime story?
  a bedtime drink
  give something away = to give something as a gift例如:
  He gave away most of his money to charity.
  (informal) Check out the prices of our pizzas—we're virtually giving them away!
  companion = a person or an animal that travels with you or spends a lot of time with you例如:
  travelling companions
  Geoff was my companion on the journey.
  (figurative) Fear was the hostages' constant companion.
  believe it or not = (informal) used to introduce information that is true but that may surprise people例如:
  Believe it or not, he asked me to marry him!
  其实这个素材稍微变一下,可以变成曾经的考题an interesting animal的素材,也就是说,让toy成精就行了:
  I'd like to talk about my aunt's Teddy dog. I first saw him when I was in high school. Back then he was only a puppy. He's got brown fluffy fur, and big sparkling eyes. I fell in love with him at first sight.
  He's super friendly, every time I see him, he would run around me, waving his tail, licking my feet. And he would keep barking at me, wanting me to hold him in my arms. Whenever we are having dinner, he would sit beside the table, and look at us with the puppy-dog eyes. Every time I see his eyes, I just couldn't help but give him my piece of meat in my plate.
  He likes to play outside. Every evening, he just couldn't wait to go outside.
  Plus, he's really smart, he never pees in the house, every time he needs to answer the call of nature, he would run outside.
  语言点解析:
  puppy = a young dog例如:
  a litter of puppies
  a Labrador puppy
  fluffy = like fluff; covered in fluff例如:
  a little fluffy kitten
  作者简介:
  朱博,新东方吉林学校雅思口语美女讲师,毕业于985院校大连理工大学,硕士保送一等奖学金。在校期间曾游学美国,任出版社英语出版中心校对四年,工作严谨,活泼开朗,让大家快乐的学习英语。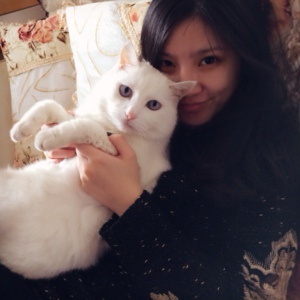 版权声明:本文系新东方网独家稿件,版权为新东方网所有。转载请注明来源和作者,否则必将追究法律责任。
  编辑推荐:
  更多内容请关注新东方网雅思频道,也可扫码关注我们的微信公共账号或加QQ群168861834。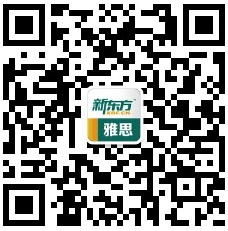 (编辑:秦洁)