这个雅思口语arrive early for an appointment的素材,可以捎带脚把"不让用手机"的经历搞上去,如果新题中又出现了"wait"相关的话题,我们也可以稍微修改一下直接用。总之,把这种"刺激"的素材烂熟于心,绝对有备无患。
  This topic reminds me of the time I arrived early for an appointment to go skydiving.
  That was a year ago, my mom and I went to Gold Beach, Australia, which is a popular place to try this extreme sport. When we booked this activity, the lady behind the counter told me I need to arrive early the next day so that the coach could give me some proper guidance and I need to finish some paperwork, like filling out forms about personal information. And she told me, cell phones are not allowed up there, I mean, when I was up there in the sky. And there's no place for me to put it in the store, so I'd better leave it in the hotel.
  And the next day, in order to avoid the rush hour, I set off early in the morning, and I arrived way earlier than the arranged time. There was nothing for me to do. I just sat there, waiting for my turn. They didn't even offer magazines or TV in the waiting room. And the worst part is, I didn't take my phone with me because of what the lady told me the day before. To be honest, I had mixed feelings, on the one hand, I was super bored, on the other hand, I was psyched about the jump. I was at the bottom of the waiting list, so I waited almost two hours before I got my turn. But I have to say, it was completely worth the wait. It was the first time I challenged myself and overcame my fear of height, so it was quite an experience.
  语言点解析:
  skydiving = a sport in which you jump from a plane and fall for as long as you safely can before opening your parachute例句:
  to go skydiving
  extreme sports = sports that are extremely exciting to do and often dangerous, for example skydiving and bungee jumping
  rush hour = the time, usually twice a day, when the roads are full of traffic and trains are crowded because people are travelling to or from work例如:
  the morning/ evening rush hour
  Don't travel at rush hour/ in the rush hour.
  rush-hour traffic
  set off = to begin a journey 例如:
  We set off for London just after ten.
  way = (used with a preposition or an adverb) very far; by a large amount例如:
  She finished the race way ahead of the other runners.
  I must be going home; it's way past my bedtime.
  The price is way above what we can afford.
  They live way out in the suburbs.
  This skirt is way (= a lot) too short.
  I guessed that there would be a hundred people there, but I was way out (= wrong by a large amount).
  feelings = an attitude or opinion about something 例如:
  The general feeling of the meeting was against the decision.
  I don't have any strong feelings about it one way or the other.
  She had mixed feelings about giving up her job.
  My own feeling is that we should buy the cheaper one.
  Public feeling is being ignored by the government.
  psyched = excited, especially about something that is going to happen例如:
  The kids are really psyched about the vacation.
  worth something / doing something = important, good or enjoyable enough to make somebody feel satisfied, especially when difficulty or effort is involved例如:
  Was it worth the effort?
  The new house really wasn't worth all the expense involved.
  The job involves a lot of hard work but it's worth it.
  The trip was expensive but it was worth every penny.
  作者简介:
  朱博,新东方吉林学校雅思口语美女讲师,毕业于985院校大连理工大学,硕士保送一等奖学金。在校期间曾游学美国,任出版社英语出版中心校对四年,工作严谨,活泼开朗,让大家快乐的学习英语。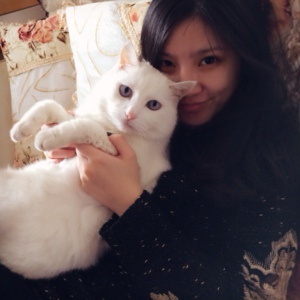 版权声明:本文系新东方网独家稿件,版权为新东方网所有。转载请注明来源和作者,否则必将追究法律责任。
  编辑推荐:
  更多内容请关注新东方网雅思频道,也可扫码关注我们的微信公共账号或加QQ群168861834。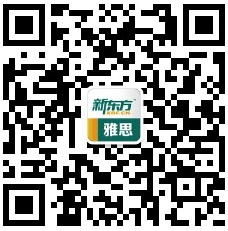 (编辑:秦洁)